After growing up with Cole and Dylan Sprouse and watching their antics on the "Suite Life on Deck," I always wanted to go on a cruise. My parents loved tropical vacations in the Caribbean, but cruises were never quite their style. Instead, they tend to choose beautiful resorts. Now that I'm older and like to travel on my own, I've found some really cool cruise options that I had no idea existed until now. I know where I'm booking my next vacation! I'm excited to share with you five cruises that will blow your mind.
Disney Cruises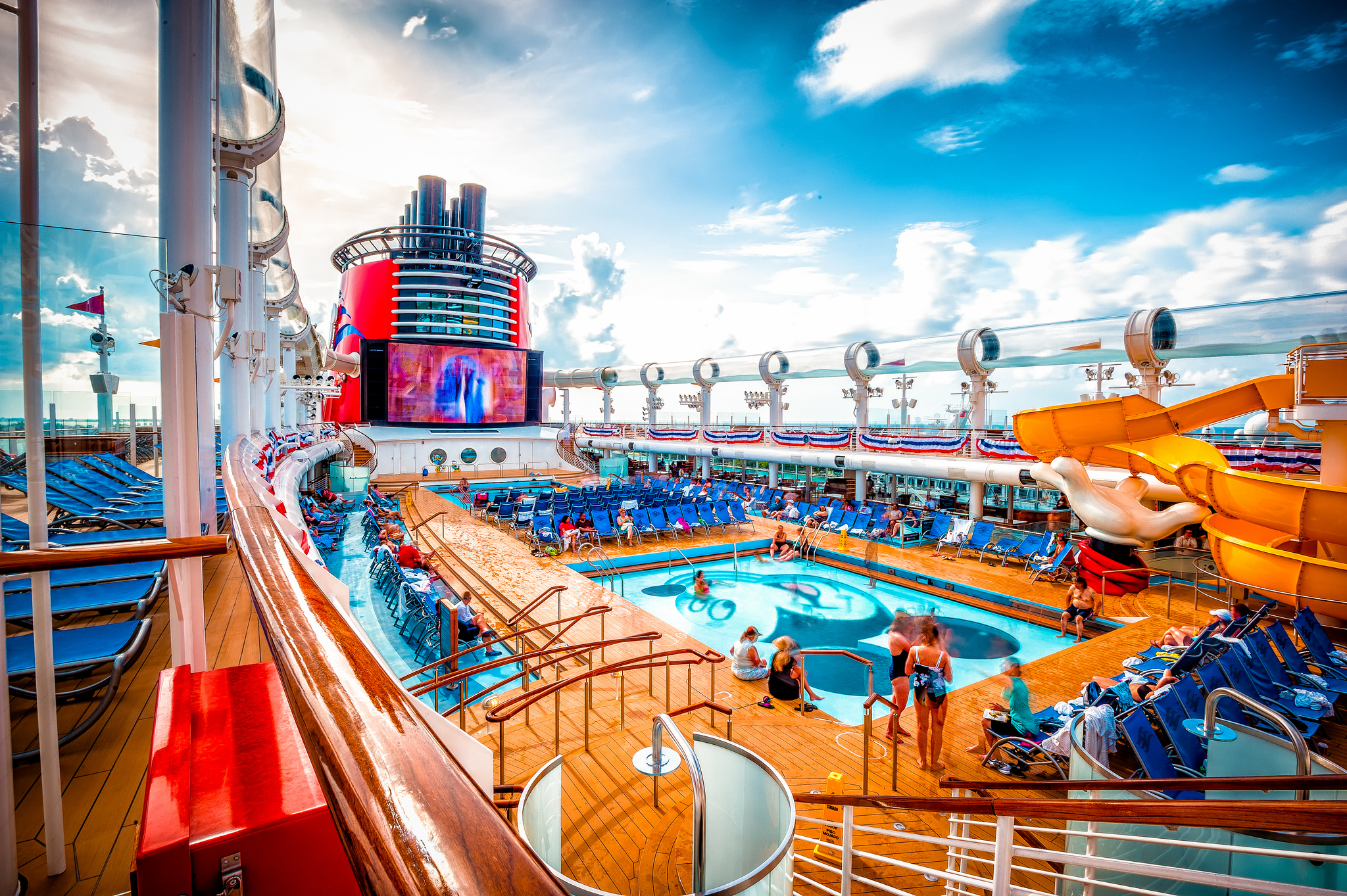 Image via Flickr by CLPhotographs
Whether you are looking for family fun, a romantic getaway for kids at heart, or a true adventure, Disney offers some of my favourite cruises for all. When you want to hang with Mickey and Minnie, Darth Vader, or the cast of "Frozen," Disney cruises have something special for everyone. Be sure to check out some of the Disney-themed shows while you are there. Look how amazing the pool looks!
Norwegian Escape Cruise
While many people automatically think of Caribbean beaches when they think of a cruise, imagine how beautiful it would be to get up and close and personal with an iceberg. We've come a long way since the Titanic, so there's no need to worry about that! Instead, sit back, relax, and enjoy the most beautiful sights you can imagine on board the Escape!
Britannia Mediterranean Cruise
The Mediterranean has beautiful weather throughout the year, and this cruise allows you to see some of the most beautiful sights in Europe on your port days. This is the perfect romantic cruise experience for a newlywed couple or a group of friends looking for a bit of European adventure and relaxation all in one.
Viking River Cruise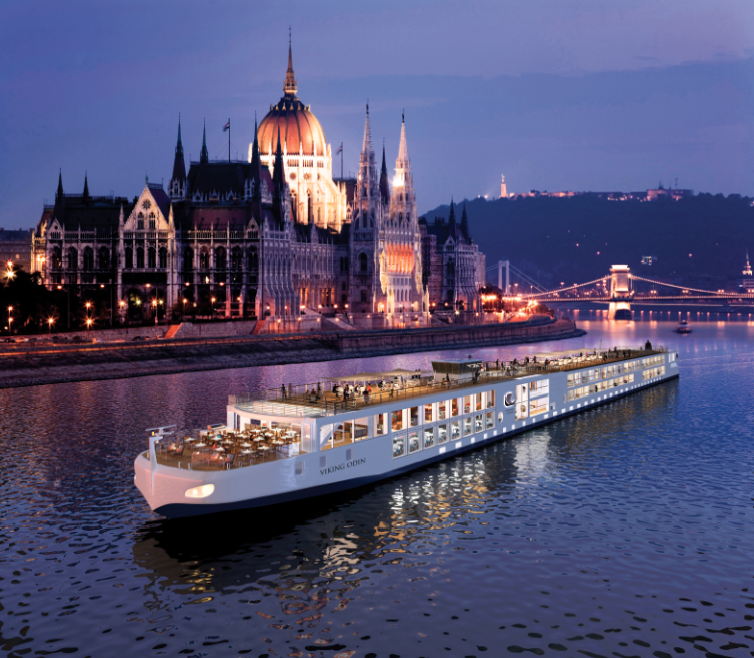 Image via Flickr by Traveloscopy
Not every cruise has to sail through the vast ocean. You can see some of the most beautiful sights in the world on these smaller, more intimate Viking river cruises that take you through the countryside of Europe and Asia, including Russia and Egypt! Due to their capacity of only about 190 passengers, these cruises are known for their luxurious vibes and gorgeous interiors.
Royal Caribbean Cruises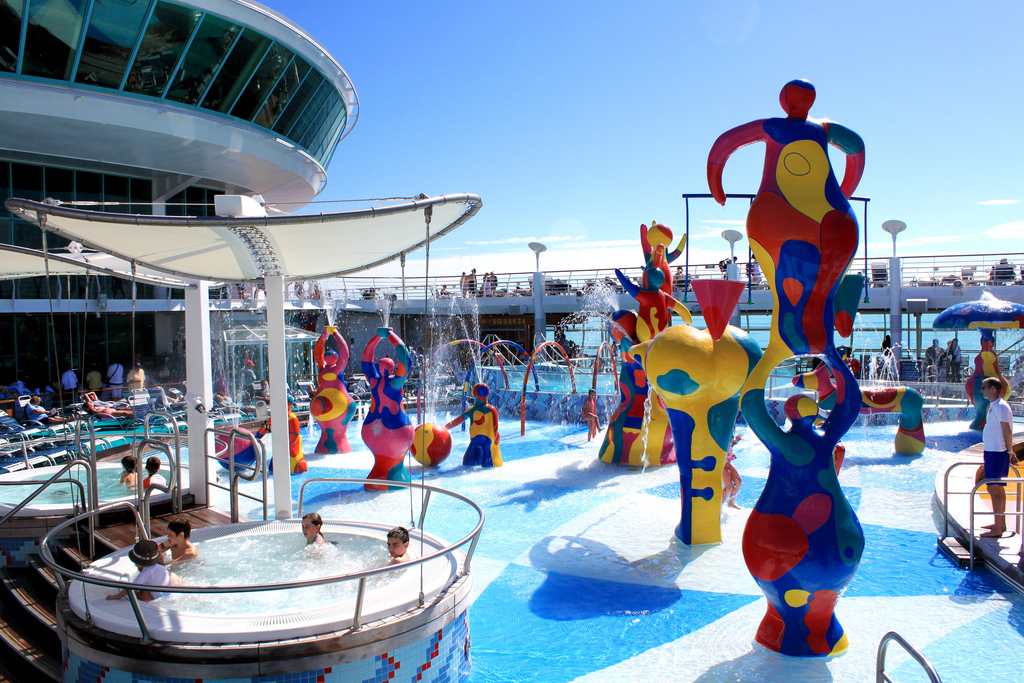 Image via Flickr by David Spinks
Royal Caribbean cruises are affordable and popular options for heading south for some warm weather and a whole lot of fun! With everything from zip lines to waterslides and from comedy shows to casino nights, Royal Caribbean's largest cruise ship, the Harmony of the Seas, can hold almost 6,000 passengers. It even has a 10-story waterslide. Would you dare to make the splash? I think I would!
Now that you know more about cruises, are you more likely to book one for your next vacation? If I were to choose one, I think I'd do the Mediterranean cruise or the Viking river cruise next. You'll have to check back to see where I go next! Have you been on a cruise before? Which cruise is your favourite? Let me know in the comments and suggest some of your favourites!